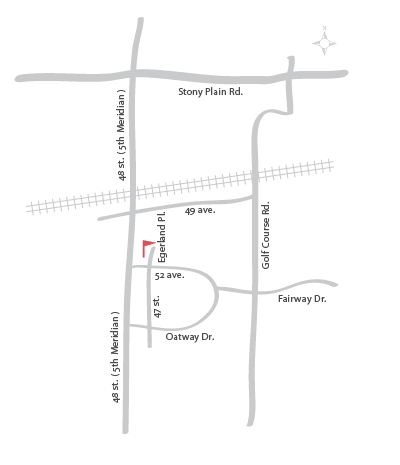 Contact Jentlehands
JentleHands
5110 47 St. (Egerland Place)
Stony Plain, AB
T7Z 2W5
Ph: 780-916-2650
Email Jentlehands


Need Help Finding Us
Show in Google Maps »
Come down 48 St. (also known as the 5th Meridian) through Stony Plain.
Turn east at the lights onto 52 avenue where you'll see The Red Convenience Store.
Take your first left heading north on Egerland Place (47th street). We are #5110 on your left hand side.
You are free to park anywhere on either side of the street.

Cancellation Policy
A minimum of 24 hours notice is required for appointment cancellations or a 50% cancellation fee may be charged.

Gift Certificates
Please note that Gift Certificates are not available.
Join my Newsletter
Stay connected and receive information about monthly promotions, special events, upcoming program notifications, and featured themed services.
Methods of Payment
JentleHands currently accepts cash, cheque, Visa, Mastercard and Debit for payment of any products and services.
Hours of Operation
We are by appointment only. Our standard work week is Monday thru Friday from 9:00 AM to 5:00 PM.
Client Quotes
Thank you for taking such good care of me! The experience was simply marvellous!
Janice G.