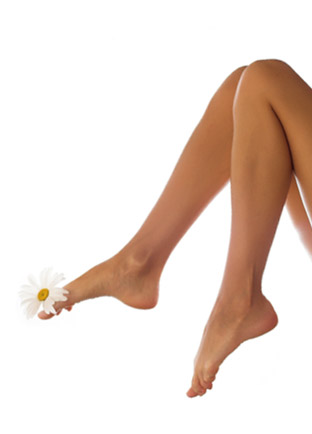 Pedicures
Luxury Pedicure
$82
Lean back and enjoy the added touch of our heated neck wrap, as your weary feet are immersed in a luxurious foot bath, softening callous' and cuticles. You are treated to an exfoliation to remove dry skin. Callous build up is reduced to soften up those trouble spots. A nail and cuticle delight is enjoyed as your nails are shaped and your cuticles are groomed and moisturized! A heavenly massage is enjoyed on each foot, from the tips of your toes to your knee saturating your skin with moisture and stimulating circulation. Pretty polish is the final touch to your pedicure leaving you ready to put you best foot forward!
Luxury Pedicure with Coaching
$155
Includes a coaching session during your Luxury Pedicure.
Men's Pedicure
$80
Relax in a warm foot soak as your cuticles and callous' are softened. Your feet are sloughed to remove the dry skin and your callous build up is reduced. Detailing is done as your cuticles are groomed and your nails are trimmed and shaped. Your pedicure is completed with a moisturizing massage on each foot!
Maintenance Pedicure
$70
This is an innovative way to maintain your fabulous feet! To keep your feet smooth, callous build up is reduced with the electric file. Nails are cleaned up and shaped. Each foot is treated to a moisturizing mini massage. Polish is added to brighten things up and add a bounce to your step!
Diabetic Pedicure
$88
Trained in the special care of diabetic feet, an inspection of each foot begins your pedicure. A luxurious 5 minute foot bath is enjoyed, followed with a light exfoliation. Callous' and cuticles are treated and wrapped to help soften and reduce build up. Nails are carefully shaped. A blissful massage is enjoyed providing moisture from your knee to your toes. Polish competes this gentle pedicure!
Diabetic Pedicure with Coaching
$160
Includes a coaching session during your Diabetic Pedicure.
Custom Foot Care
$50
Have an issue with your feet? Perhaps you have an ingrown or fungus toe nail? Maybe you have developed deep cracks in your heels and need on going maintenance? JentleHands is available to do custom work for up to 30 minutes to treat an issue concerning your own feet.
Toenail Reconstruction
$13 per nail
Add French Polish
$10
The classic French Polish look can also be added to any JentleHands Pedicure.
Add Gel Polish
$12
Add Face & Scalp Massage
$25
Unwind with the added benefits of a facial massage with your pedicure! Facial massage relaxes and refreshes! Allow your scalp to be released into our healing hands by receiving a massage that helps to relax the muscles in your face reducing tension and often alleviating headaches.
Add Decollage Treatment
$15
This treatment warms you as moist heated towels are applied to your skin from your neck line to breast line, opening your pours. Relax as the warm oil is then applied and massaged to promote cell generation and moisture to an area that we all too often ignore. This area is prone to sun damage and avocado oil leaves you with a natural sunscreen to protect you thru the day.
Add Hand Mask Treatment
$20
Slip on a glove and warming mitt filled with nutrients to benefit your hands! Soak in the shea butter, marine collagen, vitamin E and ginseng that promotes deep moisturizing to soften skin and provide anti aging benefits. Goji berry, seaweed and thuja extract provide anti inflammatory and soothing properties for sore joints, while the heat seeps thru to warm cold hands. Rose flower tones skin while relieving tension and fatigue and promotes vitality while offering gentle aroma therapy. A mini massage helps all the treatment to soak into your hands before leaving. Arthritic cream can be massage in at this time for extra relief from pain.
GST and gratuities are not included in price. GST will be added at time of purchase. Gratuities are at your discretion and are very much appreciated.